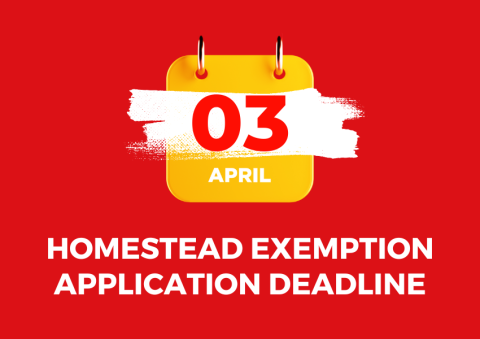 The deadline to file for homestead exemptions is April 3 since the April 1 falls on a Saturday. Now seniors, disabled veterans and disabled residents can file for special exemptions online!
Individuals applying for the first time must own and occupy the home as their primary residence as of January 1, have all vehicles registered in DeKalb County, and not have a homestead exemption anywhere else. Homeowners do not need to apply more than once for a basic exemption.
For all exemptions, eligibility and document requirements, download the Homestead Exemption Information sheet or select Exemptions under Property Tax from the Services menu.